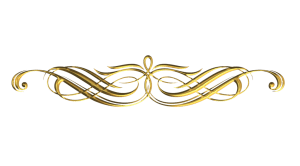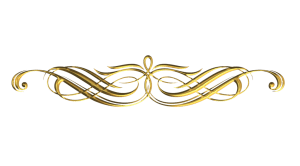 Virtual Isadora
Summer ZOOM Class Schedule
Weekly Adult ZOOM Class with Lori Belilove
Every Wednesday at 12pm – 2pm EST
Experience an open level Isadora Duncan Technique class with Lori Belilove, the world's leading interpreter and ambassador of the dance of Isadora Duncan. A lyrical, free-flowing, and highly musical form of modern dance. The style stresses expressivity, creativity, musicality, and the beauty of the human form.
Weekly Adult ZOOM Class with Emily D'Angelo
Every Monday at 10am – 12pm EST
Take an open level Isadora Duncan Technique Class with Senior Company Member Emily D'Angelo
Pre-Teen ZOOM Class with Emily D'Angelo
Every Tuesday at 10:30am – 11:30am EST
An expressive, athletic, and musical form of modern dance.Experience this fast-paced class that will have your dancer moving, stretching, sweating, and laughing!
Ages 10 – 14.
Tiny Tots ZOOM Class with Becky Allen
Every Wednesday at 3pm – 3:30pm EST
In this musical, playful class your young dancer will build coordination and motor skills with creative expression. Ages 4 – 6
Teacher Training Workshops
July 20 – 22 & August 17 – 19
The workshops are 3 days of training via ZOOM and includes Isadora Duncan technique classes taught by Lori Belilove and senior company members, teacher training seminars, video screenings, curriculum study, book and article readings, lectures, discussions, closing circle and networking.
Photographer Credit: Rose Eichenbaum, Athens Workshop 2016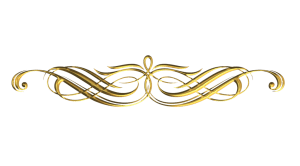 Message available in English, Français, Español, Русский язык, العربية, 汉语.
UNESCO COVID-10 Response: #LearningNeverStops Campaign
Dear partners,  
As part of UNESCO's response to COVID-19 education disruption (#LearningNeverStops), we asked students, teachers and parents from the UNESCO Associated Schools Network to share their stories on how they are coping with school closures and continuing to learn at home.
We received many inspiring contributions from around the world. You can watch their videos and written messages on our campaign page, on our global social media channels and YouTube playlist.
We're now inviting students, teachers and parents everywhere to share their testimonies directly on their own social media accounts by recording and posting their short videos, tagging @unesco and using the hashtag #LearningNeverStops. More tips and instructions are available here.
Check out this short teaser and watch some of the testimonies below:
Noelle, student, Hong Kong SAR China (Facebook – Twitter)
Ndapewa, teacher & parent, Namibia (Twitter)
Jean Marc, teacher, France (Twitter)   
Marwa, high school student, Lebanon (Facebook – Twitter)
Agustina, student, Argentina (Facebook – Twitter)  
Many thanks for your support in promoting UNESCO's call to amplify voices from around the world on how learning never stops – even during the COVID-19 pandemic.   
Best wishes,
Objet : #ContinuitePedagogique – L'UNESCO souhaite entendre les élèves, les enseignants et les parents
Chers partenaires,
 Dans le cadre de la réponse de l'UNESCO à la fermeture des établissements scolaires et réponses mises en œuvre face au COVID-19 (#ContinuitePedagogique), nous avons demandé aux élèves, enseignants et parents du Réseau des écoles associées de l'UNESCO de partager leurs témoignages sur la façon dont ils font face aux fermetures d'écoles et continuent d'apprendre à domicile.
Nous avons reçu de nombreuses contributions inspirantes du monde entier. Vous pouvez regarder leurs vidéos et messages écrits sur notre page de campagne, sur nos réseaux sociaux et sur notre playlist YouTube.
Nous invitons maintenant les étudiants, les enseignants et les parents du monde entier à partager leurs témoignages directement sur leurs propres comptes de réseaux sociaux en enregistrant et en publiant leurs courtes vidéos, en marquant @unesco_fr et en utilisant le hashtag #ContinuitePedagogique. Pour davantage de conseils et d'instructions cliquez ici.
Découvrez ce teaser, ainsi que les témoignages ci-dessous :
 
Noelle, étudiante, Hong Kong RAS Chine
Ndapewa, parent & enseignante, Namibie
Jean Marc, enseignant, France
Rajaa, étudiante, Liban
Agustina, étudiante, Argentine
Merci de votre soutien dans la promotion de l'appel de l'UNESCO pour amplifier les voix du monde entier sur la façon dont l'apprentissage ne s'arrête jamais – même pendant la pandémie due au COVID-19.
 
Cordialement,
Subject: #LaEducaciónContinúa – UNESCO quiere escuchar a estudiantes, docentes y padres
Estimados socios,
Como parte de la respuesta de la UNESCO a la interrupción de la educación debido al COVID-19 (#LaEducaciónContinúa), pedimos a los estudiantes, docentes y padres de la Red de Escuelas Asociadas de la UNESCO (redPEA) que compartieran sus historias sobre cómo están haciendo frente a los cierres de las escuelas y cómo continúan aprendiendo en casa.
Hemos recibido muchas contribuciones inspiradoras de todas partes del mundo. Pueden ver sus videos y mensajes en nuestra página de la campaña, en nuestros canales globales de redes sociales y en la lista de reproducción de YouTube.
Estamos invitando a estudiantes, docentes y padres de todos los países a compartir sus testimonios directamente en sus propias cuentas de redes sociales, grabando y publicando sus videos cortos, mencionando a la @unesco_es y usando la etiqueta #LaEducaciónContinúa. Pueden encontrar más información y consejos aquí.
Eche un vistazo a este pequeño video de presentación (disponible en breve en los seis idiomas oficiales de la ONU) y disfrute con algunos de los testimonios:
Noelle, estudiante, Hong Kong SAR China
Ndapewa, profesora y madre, Namibia
Agustina, estudiante, Argentina
Muchas gracias por su apoyo en la promoción de la llamada de la UNESCO para amplificar las voces de todo el mundo sobre cómo el aprendizaje nunca se detiene, incluso durante una pandemia como la del COVID-19.  
Un saludo afectuoso,
Subject: #УЧËБА НИКОГДА НЕ ОСТАНАВЛИВАЕТСЯ# – ЮНЕСКО хочет услышать школьников, учителей и родителей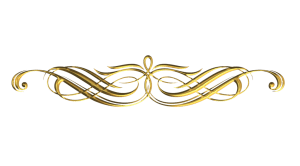 Inclusion in the time of COVID-19:
International webinar addressing racism, discrimination and exclusion
Fourth edition: Thursday 30 April 2020 from 16:00 to 17:00 CEST
The UNESCO webinar aims to exchange experiences and expertise on the measures to address the COVID-19 crisis at the global and local levels. The focus will be on the social dimensions of "leaving no one behind" and on actions taken to fight against the growing incidents of racism and discrimination.
The webinar is targeting national/local policymakers and stakeholders, international and regional organizations, academics, students and NGOs. Speakers will include global experts and city authorities from UNESCO's International Coalition of Inclusive and Sustainable Cities – ICCAR. The presentations will consist of actions of solidarity and assistance to vulnerable populations conducted by the cities, and items for discussion on how ICCAR and other city networks and actors could act as a crucial platform during this difficult time.
Speakers
Tendayi Achiume (UN Special Rapporteur on contemporary forms of racial discrimination, xenophobia and related intolerance)
Gyonggu Shin (Senior Advisor for Human Rights & International Affairs, City of Gwangju, Republic of Korea)
Jack Jedwab (President and CEO, Association of Canadian Studies, Canada)
Language of the event: English
Email: SHS.inclusion-rights@unesco.org
L'inclusion aux temps du COVID-19 :
Webinaire international contre le racisme, la discrimination et l'exclusion
Quatrième édition : Jeudi 30 avril 2020 de 16h00 à 17h30 UTC+2
Ce webinaire de l'UNESCO vise à échanger des expériences et compétences sur les mesures à prendre pour faire face à la crise du COVID-19 aux niveaux mondial et local. L'accent sera mis sur les dimensions sociales de l'objectif des Nations Unies de « ne laisser personne pour compte » et sur les mesures qui ont été prises pour lutter contre les incidents croissants de racisme et de discrimination.
Le webinaire s'adresse aux responsables politiques et parties prenantes aux niveaux national/local, aux organisations internationales et régionales, aux universitaires, aux étudiant.e.s et aux ONG. Parmi les intervenant.e.s figurent des expert.e.s mondiaux et des autorités municipales de la Coalition internationale des villes inclusives et durables – ICCAR de l'UNESCO. Les présentations porteront sur les actions de solidarité et d'assistance aux populations vulnérables menées par les villes et discuteront de la manière dont l'ICCAR et d'autres réseaux et acteurs des villes pourraient agir en tant que plate-forme cruciale pendant cette période difficile.
Intervenant.e.s
Tendayi Achiume (Rapporteuse Spéciale des Nations Unies sur les formes contemporaines de racisme, de discrimination raciale, de xénophobie et d'intolérance qui y est associée)
Gyonggu Shin (Conseiller principal pour les droits humains et les affaires internationales, Ville de Gwangju, République de Corée)
Jack Jedwab (Président-directeur général, Association d'études canadiennes, Canada)
Langue de l'événement : anglais
Courriel : SHS.inclusion-rights@unesco.org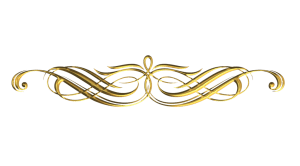 NOW Online – learn the art of Belly Dancing
– access it from anywhere in the world
https://bellydancing.teachable.com/

 

Thank you!

Wiggle & Sparkles

Have Fun, Feel Fabulous

http://bellydance.co.za/wp/

+27832632913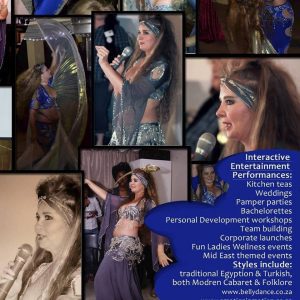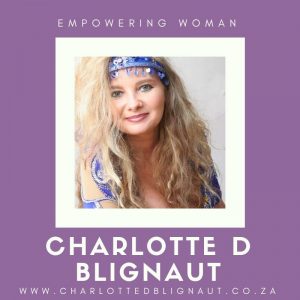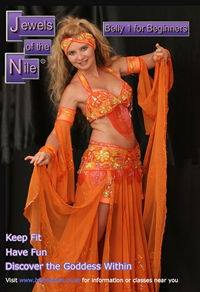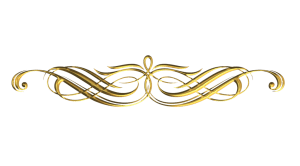 Call Everybody,
The NEXT 2020 Dance World Championships Season is Ready!
Barcelona Dance Award, in Spain from 9 to 13 April 2020 during Easter Spring Time.
and
Dance Grand Prix, in Italy from 22 to 26 June 2020 during Summer Time.
all web info on:
barcelonadance(dot)org

The Dance World Championship for Dance Schools, Companies and Groups from all over.
Events for Dance, Ballet, Contemporary, Modern, Hip Hop and each other kind of dance art,
Dance Team Showcases, Workshop Opportunities & International Dance Competitions.

To find out how to qualify, mail the office, so Directors should act right away for next 2020Year!
Unfortunately, in this year, space has been limited and many groups have failed to register, and we hope do not have this kind of problems, for your dance group, next editions!

Info-Program and Fee:
dancegrandprix19@gmail.com

NB*
Please feel free to forward to anyone who might be interested and to share our proposals
with your networks and interested colleagues!


If you fell you have received this e-mail by error and wish to be remo ved from future mailings, simply write rem. in the subject line and send to <dancingspain19@gmail.com>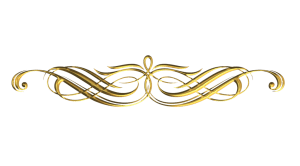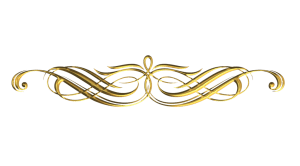 Perform Twin Dance Production in Event under CID.
The Duet production is based on the inner & emotional connection between A body (I) & his/her Soul ( Myself).

An aspect of connectivity between I & Myself is felt when they say " If I am Cloud then myself identify it by being rain, If I am Nest then myself becomes Bird & if I call self as Dance then myself  

identify

 the connection by being Rhythm. Body may want or wish for it but soul can reach, fulfill or for that matter get it.
Quote : " I am not alone, I have myself "

"I & Myself" by Anilkumar Singh & Md Mofassal Hossen.
Dance Style: Indian Rabindrik  & Western Contemporary dance form.
Production Duration: 12min(Duet)
Stage & Light Requirement: Basic Stage & Spot/Side Lights

Premiering & other shows :
1) Colombo ICCR (Oct 30, 2019),


2) Singapore (19th Nov, 2019),

3) Malaysia (21 Nov, 2019),

4) Ocean dance festival, Bangladesh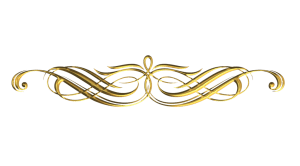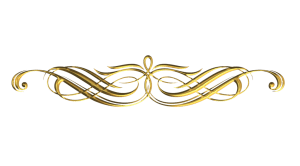 ЛУЧШИЕ МЕРОПРИЯТИЯ ДЛЯ ТАНЦОРОВ НА ОСЕНЬ!!! 


Предлагаем Вашему вниманию подборку мероприятий, в которых смогут принять участие танцевальные коллективы и отдельные участники осенью 2019г.!
– Интернет-Конкурс "Play" 
Место проведения: Интернет
Даты проведения: 21.09.19 – 21.01.20
https://festivalcontest.net/contest/play
-Международный Фестиваль-Конкурс "Catalunya Break Autumn"
Место проведения: г. Калелла, Испания
Даты проведения: 27.10.19 – 30.10.19
https://festivalcontest.net/festival/catalunya-break-autumn 
-Международный Фестиваль-Конкурс "Italian Break Autumn"
Место проведения: г. Римини, Италия
Даты проведения: 30.10.19 – 02.11.19
https://festivalcontest.net/festival/italian-break-autumn 
– Международный Фестиваль-Конкурс "Итальянские вечера в России"
Место проведения: г. Тула, Россия
Даты проведения: 27.11.19 – 01.12.19
https://festivalcontest.net/festival/italianskiye-vecera-v-rossii
– Международный Фестиваль-Конкурс "Международные дни искусств в России"
Место проведения: г. Саратов, Россия
Даты проведения: 04.12.19 – 08.12.19
https://festivalcontest.net/dekabr/megdunarodniye-dni-iskusstv-v-rossii-saratov

ЧЕГО ВЫ ЖДЕТЕ? ЗАЯВКИ ПРИНИМАЮТСЯ УЖЕ СЕЙЧАС!
 
СПЕШИТЕ ЗАПОЛНИТЬ ЗАЯВКУ:
https://festivalcontest.net/zayavka
+39 3248444548 – WhatSap & Viber
#festivalcontest #конкурс #международный #премии #хореография #танец #италия

Следи за нами в соц. сетях: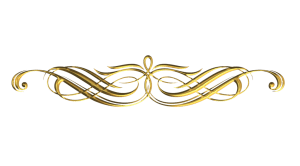 18 y 19 de junio Sala San Duminku, Valetta Malta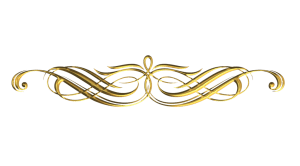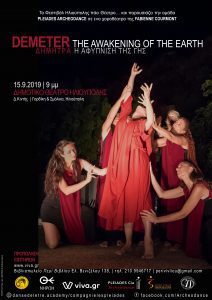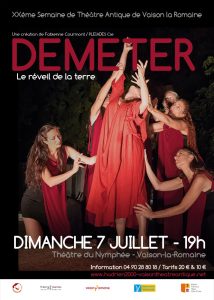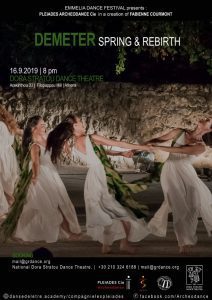 – Dimanche 7 juillet : DEMETER, le Réveil de la Terre 
à 19, Théâtre du NYMPHEE à Vaison-La-Romaine, France. (affiche ci-jointe) 
Réservation : http://hadrien2000-vaisontheatreantique.net/billetterie-reservations
Synopsis « Demeter et le Réveil de la Terre »
Ce spectacle retrace dans une quête intemporelle, le mythe de Demeter, de sa fille Perséphone et les mystères de la vie associés aux cycles des saisons. Il nous interpelle sur notre lien à la nature et comment nous harmoniser aux cycles de la Terre-Mère.
 Inspiré du Théâtre Antique Grec et du Théâtre Nô, dans la lignée d'Isadora Duncan, il inscrit entre les danseuses et le public un rapport charnel, historique et symbolique où se mêlent harmonieusement la danse, la poésie et la musique.
Création chorégraphique Fabienne Courmont, PLEIADES Cie. 
Site : http://dansedeletre.fr/event/spectacle-demeter-et-le-reveil-de-la-terre/
– 15 septembre 2019 : DEMETER the awaking of the EARTH (affiche ci-jointe) 
The Festival ILIOUPOLI goes to theatre present the dance company Les Pleiades  with Fabienne Courmont  " Demeter the awakening of the earth "
15 of September at 21.00
at the Public Theatre of Ilioupoli   Dimitris Kinitis 
Address : Gardiki e Smolika, Ilioupoli
Prebookings at :www.viva.gr
Book shop Peri Biblio, El venizelou 138  –  tel.2109946717   perivivliou@gmail.com
Site : http://dansedeletre.fr/event/demeter-le-reveil-de-la-terre-athenes
– 16 septembre : Emilia Dance Festival presents : 
"DEMETER SPRING AND REBIRTH"
à 20h, DORA STRATOU Dance theater.
Booking : mail@grdance.org
– Du 31 juillet au 4 août : Stage d'été à la Sainte Baume ( VAR / France ) .
Thème : 
Gardien(ne) de la Terre Voyage au cœur de la Terre sacrée de la Ste Baume
Danse de l 'Être©avec Fabienne Courmont
FORÊT de Ste BAUME (83)
Participation: 380€
(-30 ans et personnes en difficulté financière nous consulter)
Horaires : du 31 Juillet (10:00) au 4 Août (14:00)
Hébergement : Chambre d'hôtes «La Coutronne» 10 304 route de la Sainte Baume 13 390 Auriol
26€ la nuitée + repas
Contact – Inscription : Viviane-Marie 06 60 56 69 31
 Je vous remercie encore et je reste à votre disposition, s'il vous manque un élément. 
The CID Panorama of Dance Events
a program of the 
International Dance Council – Conseil International de la Danse
CID, UNESCO,  1 rue Miollis,  FR-75732 Paris 15,  France
tel. +33 1 4568 4953     www.CID-world.org