2023
Ramallah Contemporary Dance Festival
Click here to download presentation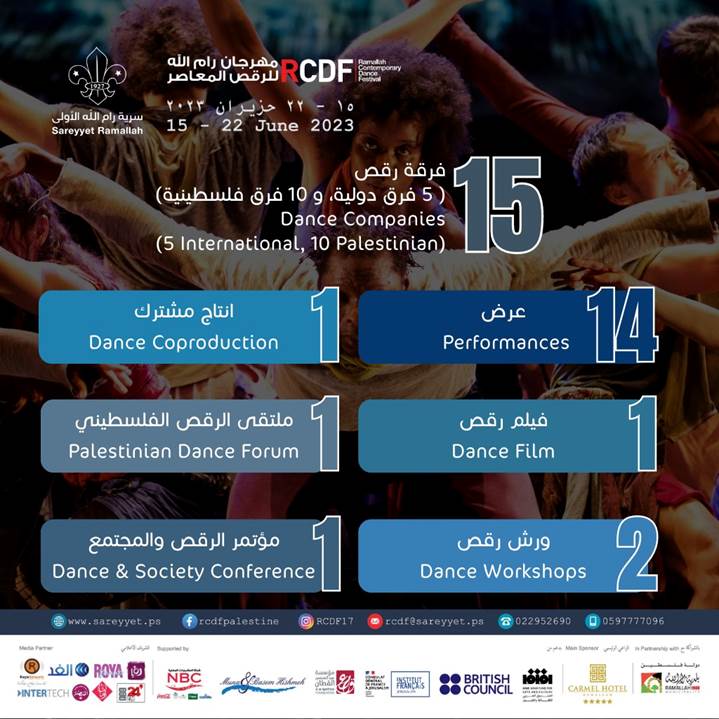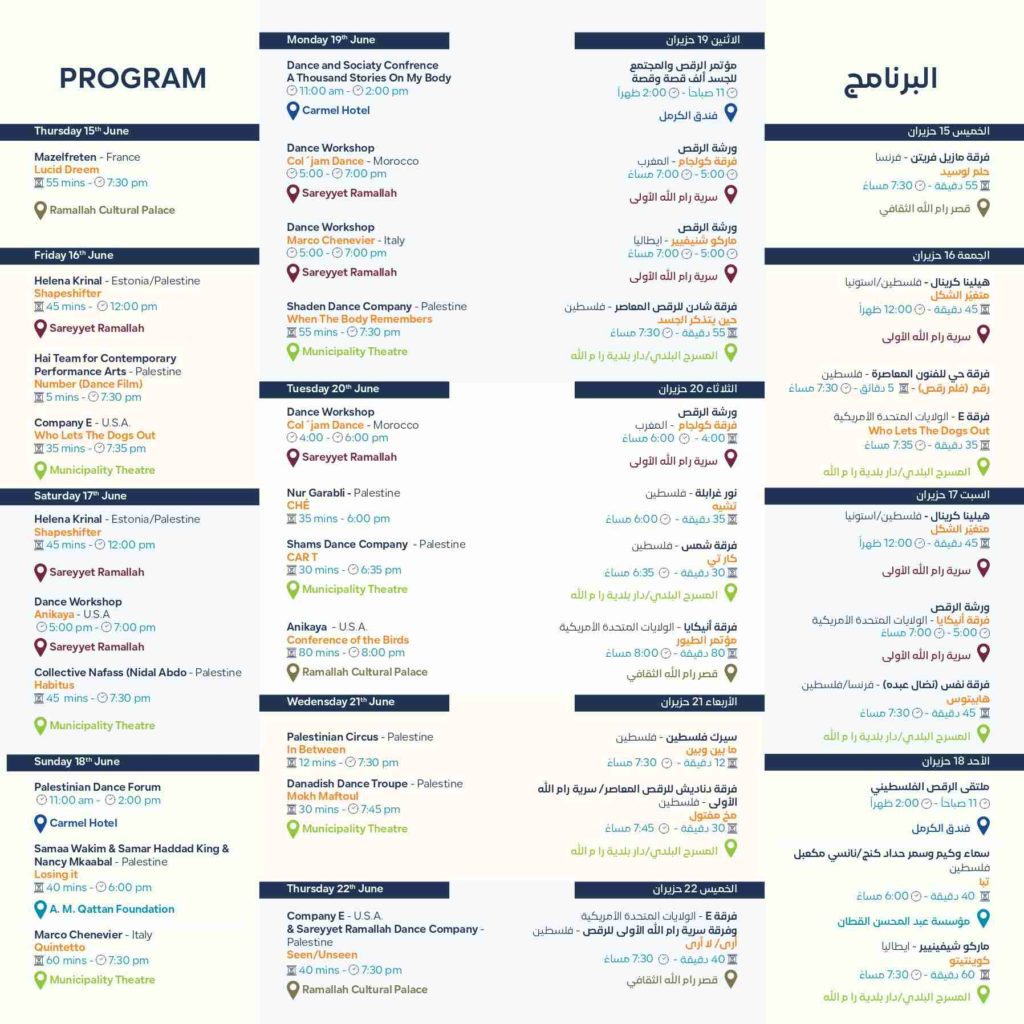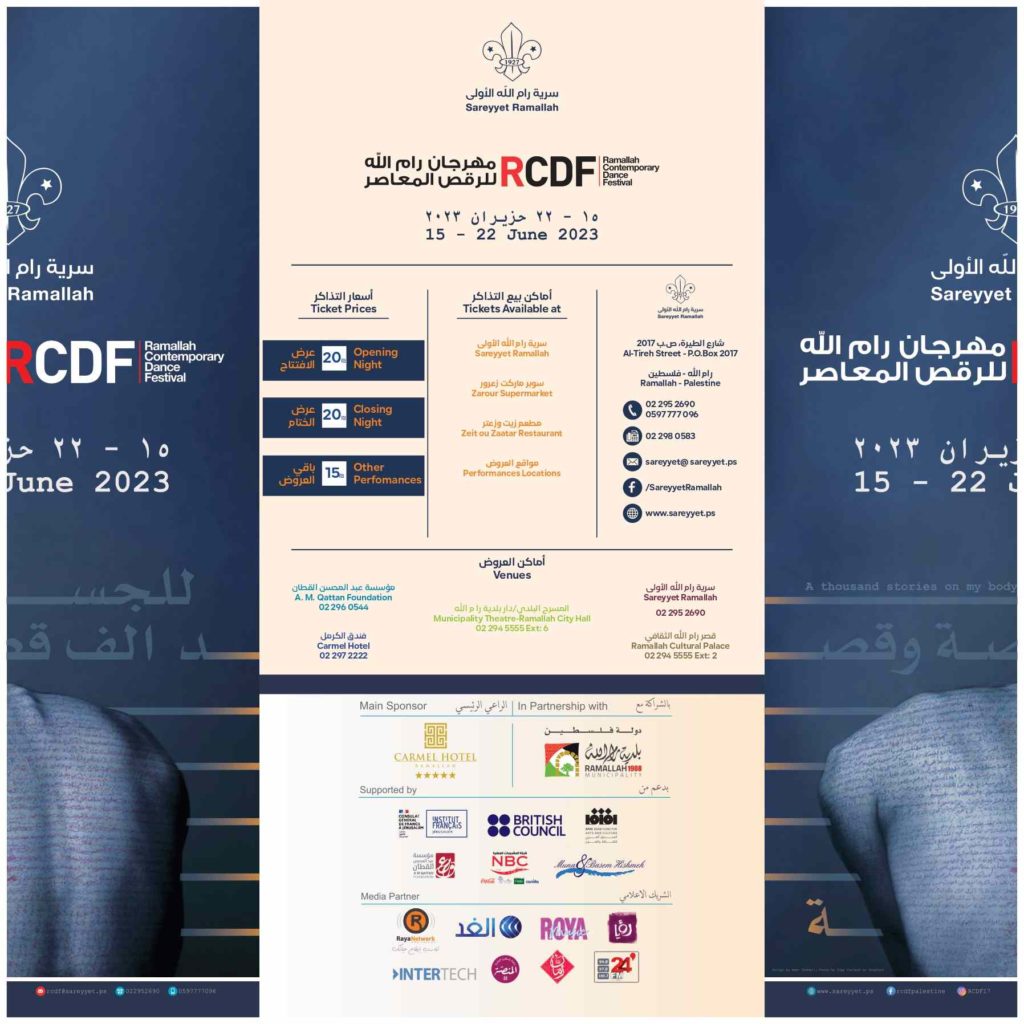 Sareyyet Ramallah organizes the Ramallah Contemporary Dance Festival in its 17th edition 15-22 June 2023 under the theme "A thousand stories on my body", with the participation of foreign, Arab and Palestinian Dance companies, as well as organizing "The Palestine Dance Forum", on Sunday 18 June 2023 at 11:00-14:00. The forum invites figures from foreign and Arab countries, representing dance festivals, producers, dance schools' directors, among others related to the field of contemporary dance.
Palestinian dance companies and dancers will be invited to present their work, productions, performances, and their works in progress to the guests of the Forum. The forum aims to look for opportunities of cooperation, an invitation to perform their work in festivals and theatres, a dance residency for dancers to develop their productions, or to provide education opportunities.  
Moreover, the festival will organize the 10th edition of the Dance and society conference on Monday 19th of June 2023 from 11:00 am – 2:00 pm which will discuss the body as a tool of expression and the freedom of the body in expressing.
Information: Mr Khaled Elayyan    kelayyan@sareyyet.ps    pr@sareyyet.ps     + 972 298 05 83    + 972 599 260 222
The CID Panorama of Dance Events
a program of the 
International Dance Council – Conseil International de la Danse
CID, UNESCO,  1 rue Miollis,  FR-75732 Paris 15,  France
tel. +33 1 4568 4953     www.CID-world.org