2022
"Accumulation – DeAccumulation / Invitation to Secret Dancers"
Friday 29 April 2022
5pm – 6.45pm Eastern Daylight Saving Time EDT (UTC-4) //
11pm – 00.45am Central African Time/Central European Summer Time CAT/CEST (UTC+2)
Online, Zoom.
The link will be sent after a completed online registration via Eventbrite (US) or via Contact Zone Rotterdam (Netherlands)
Zach Pine (Berkeley, California – Ohlone native land)
Nancy Hughes / Mission Improvable (Buffalo, New York)
Thomas Körtvélyessy / Contact Zone Rotterdam, the Netherlands
Special thanks to the Artistic Estate of Elaine Summers
Maximum of 20 participants, they can register via the online link:
https://www.eventbrite.com/e/mission-improvable-online-with-musician-bruno-ferro-xavier-da-silva-tickets-322794445877
or
https://www.contactzone.nl/2022-04-29.php
You are invited to a one-time online interactive improvisational movement and music event featuring musician Bruno Ferro Xavier da Silva in celebration of International Dance Day, as part of the Mission Improvable series and in collaboration with Contact Zone Rotterdam, in the Netherlands. 
Schedule:
4.45pm EDT (USA) or 22.45h CAT/CEST (Africa, Europe) – open space, gathering
5pm EDT                 or 23.00h CAT/CEST                           – start of the dance session (no further admission possible)
6.15pm EDT            or 00.15h CAT/CEST                           – optional aftertalk until 6.45 EDT / 00.45 CAT/CEST

We will use a "Score of the Day" (AKA "structure," "framework," or "procedure") to support our creativity.
You will also be invited to take inspiration from the "Theme of the Day".


Score of the Day:
An accumulation-deaccumulation score in one Zoom room.
Bruno is on equal footing with participating dancers, entering and leaving the "dance floor" by turning his Zoom camera on and making music, or turning his camera off and coming to silence.
We all use the "Hide non-video participants" Zoom feature, so that the "placeholders" for people with video cameras off are not visible on screen.

We begin in silence, with all cameras off (empty "floor" = empty screen).
Any person who feels the desire turns their camera on and begins.
As others feel the desire they turn on their cameras and join in in their own time.
That is the accumulation phase.

Then, at some point, one person who feels the desire to leave the "floor" turns off their camera, and others leave the floor in their own time (the deaccumulation phase), until the floor is empty again.

Then we begin another accumulation-deaccumulation cycle.
We aim for each accumulation-deaccumulation cycle to last between 2 minutes and 20 minutes.

Not everyone in the meeting would necessarily be on screen for any given cycle. For example, the accumulation may be short, and deaccumulation might start after only a few people have cameras on. Stay unmuted to allow the sounds of your dancing to be heard by others, unless there is excessive noise in your space. Use "Gallery View" to allow interaction with all present.


Theme of the Day "Invitation to Secret Dancers":
Invitation to Secret Dancers was created 1973 by choreographer, intermedia-artist, somatic movement pioneer and co-founder of the original Judson Dance Theater, Elaine Summers. The dance invites anyone to come and dance together in any way they choose to do their dance at that moment.


Community Agreements:
By participating, you agree to the following.
I agree to treat others with awareness and care to the best of my ability, including not engaging in unsafe, unhealthy, or harassing behaviors towards others.
I understand that my image and surroundings may be viewable by others in the Zoom meeting, and that sounds in my space may be heard, unless I stop my video and/or mute my audio.
I agree to take care of myself to the best of my ability, and I acknowledge that I participate at my own risk, and I agree to the liability waiver below.
Please promptly notify a host about any unhealthy, unsafe, or harassing action by a participant. The host will engage in discussion with the participant and take any action deemed appropriate, including temporary or permanent suspension from participation.
I agree to ask a host for clarification of any of these agreements if they are unclear to me.

Liability Waiver:
By participating I release and hold harmless the hosts, and their legal representatives and assigns, from any and all actions, causes of action, claims or any liabilities whatsoever, known or unknown now existing or which may arise in the future, on account of or in any way related to or arising out of my participation. This waiver also applies to any children accompanying me.

Equity and Access:
There are many barriers to participation in this session. We welcome any reflections about the equity of the sessions, and any ideas for increasing the equity of the sessions. Closed captioning is provided on request for welcome, intros, and the after-dance discussion. During our welcome time (as well as in advance) you are invited to share any access realities with the group (or the hosts) as you wish, so as to make your participation most fruitful for yourself and others. Chat to the hosts is also open throughout.


Please be aware that this event will be recorded, parts of it will be made public after review and permission by those in the recording.
If you do not want to be visible, you can turn off your video-camera on your device at any time.


Contributors:

Bruno Ferro Xavier da Silva is a musician/visual artist from Rotterdam, The Netherlands. He is devoted to his bass guitar and uses it in combination with bow, sampling and various effects. You can label his music as funk, jazz, hip hop, avant-garde, electronic, ambient progressive rock, experimental, drum 'n bass, and more. Read more about Bruno on LinkedIn, and see his Instagram account and Bandcamp account.


Your Hosts:

Nancy Hughes
Nancy co-founded the Buffalo, New York, Contact Improvisation Jam in 2010, which led to her teaching regular CI labs and classes. In addition she co-coordinated the Global Underscore for 8 years and recently taught CI as an adjunct professor at Brockport College. Since 2020 she has produced the weekly online Mission Improvable series.

Contact Zone Rotterdam / Thomas Körtvélyessy
Contact Zone Rotterdam is an ongoing project by Stichting Sanne in the Netherlands, which explores contact improvisation and its related aspects in workshops, courses and one-time events, promoting and further developing this dance form. Thomas is part of this team as an advisor. He has been working consistently on re-forming dance for the 21st century from the sensorial experience of movement. Director of Reàl Dance Company, he is interested in empowerment and liveliness in the moment of communication and studied for many years with Elaine Summers, including her somatic work Kinetic Awareness.

Zach Pine
Zach has been teaching contact improvisation since 2013 in California. Playfulness, curiosity, creativity, communication, and connection are at the heart of all Zach Pine's work on and off the dance floor. Since 2020 he's hosted the online weekly CI-Inspired Score & Jam: Beyond Saudade. He's been lucky to learn from many teachers.

———

This event is made possible with financial support from the Municipality of the City of Rotterdam.
Special thanks to the Artistic Estate of Elaine Summers.


7.  Contact details: Telephone, email, website, postal address

You can contact any of the hosts via e-mail:
zachpine@gmail.com
missionimprovable@gmail.com
info@contactzone.nl

websites:
https://www.playfulcontactjam.org/beyond.html
http://buffaloci.weebly.com/
https://contactzone.nl

2021
Koninklijke NVD, Royal NVD 01.03.2021.2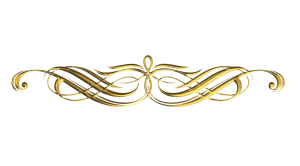 The CID Panorama of Dance Events
a program of the 
International Dance Council – Conseil International de la Danse
CID, UNESCO,  1 rue Miollis,  FR-75732 Paris 15,  France
tel. +33 1 4568 4953     www.CID-world.org