2020

Being a certified yoga trainer and a professional dancer, 
I love experimenting with different styles of training methods and working out. It makes me feel rejuvenated and good, build muscles, increase flexibility, have fun and stay fit. Trying something different and new by putting together a month of well curated 8 workout sessions at your doorstep! A batch with a variety of sessions
Yoga
Dance fitness
Stretching & Flexibility
Balances
Strength Training and more.
Join in the madness !!
phone number: +91 9999511165

Kathak Dance Workshop with PRANAAME BHAGAWATI
Aesthetics and techniques of Kathak dance for beginners and amateurs with specially curated syllabus by internationally toured Kathak danseuse and choreographer PRANAAME BHAGAWATI.
This specially curated workshop is perfect for beginners and amateurs, giving them an insight into rhythm patterns and body alignments.
FOR ANY ASSISTANCE:
Call: +91-9678886032 | 7035888684
Email: amrapali.org.in@gmail.com

Title : Salsa Seniors – Online Salsa for senior citizens.
Organiser : shArA – Salsa and Latin Dance Institute. (CID membership no. 27973), Bangalore, India. 
Date : 9th August, 2020.
Time : 11am – 1pm IST 
DETAILS AND DESCRIPTION : 
Better Balance, increased spatial awareness and reduced neuronal ageing are some of the benefits of Salsa dance and we highly recommend it to senior citizens.
This online workshop will be held for ages 60 to 120 years and it does not ask for any prerequisite except for your presence and attention.
We will work on bare basics of Salsa dancing and make sure you take back something substantial by the end of the workshop.
No, our aim is not to engage you in exhausting exercises but in exercising various facets of your brain ! 
Fees : ₹2000/- per head for the entire workshop. 
Call/ Text us on +919886975979 to register or for any further questions.
You can also get more details and write to us at www.shara.dance
*This is not a partner work workshop and so you don't have to worry about bringing a partner.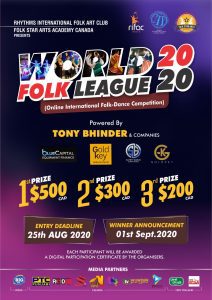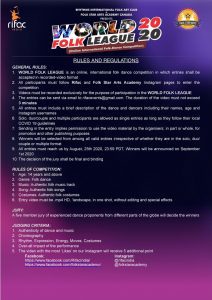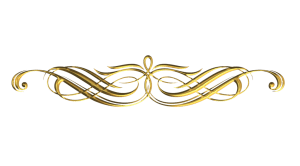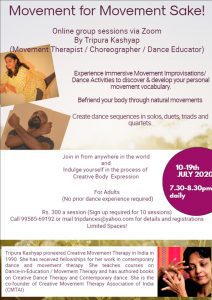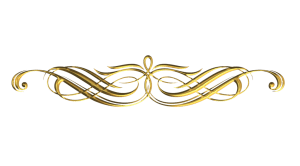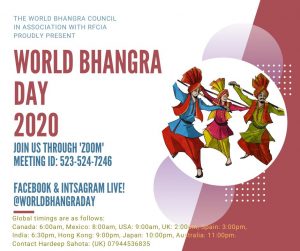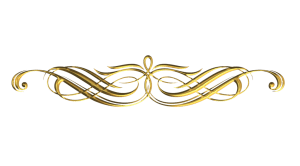 MAHAGAMI artists create artistic waves in various cities
MAHAGAMI artists led by Parwati Dutta experienced a rich line up of artistic events ranging from elating performances to talks, workshops and seminars revolving around different aspects of Dance. Some of the recent achievements in Feb end and 1st week of March 2020 are as below:
Odissi performance by Parwati Dutta and disciples at Bhojpur temple Bhopal – the largest Shivalinga in Asia and a magnificent heritage monument on 21 Feb (Shivaratri).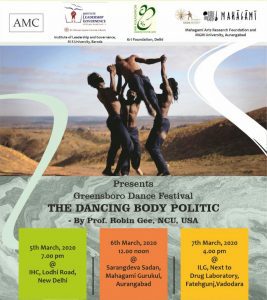 Greensboro Dance Film festival, North Carolina University USA recently travelled to MAHAGAMI to share some of the path breaking dance films from the world. Prof Robin Gee, the curator of the festival and professor of dance and film specially came from USA to interact with the dance and film fraternity here. The concept of dance films is not yet widely introduced in the Indian scene despite having a rich dance heritage ranging from classical to folk and contemporary. Hence this initiative of MAHAGAMI was a great start for the creative youth to work towards these directions. Prof Robin thanked Parwati Dutta for making the film screening and talk a meaningful ground and opportunity for the creative minds. She has agreed to accept original dance films from Aurangabad for the forthcoming International screening of dance films.
---
2019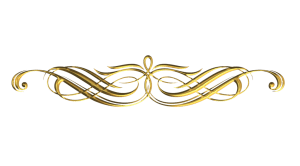 IIG: India's International Groovefest (IIGF) is an international competitive event that aims to provide a global platform to the dance enthusiasts across the country. The competition is open to both amateurs as well as trained professionals who are passionate about dancing. Those selected for the finale and the winners will be awarded by Certificate, Medals, Trophies, Cash prizes that will add a significant boost to their careers.Padanyaas entertainment.
India's International Groovefest 2018
Email: Info@internationalgroovefest.com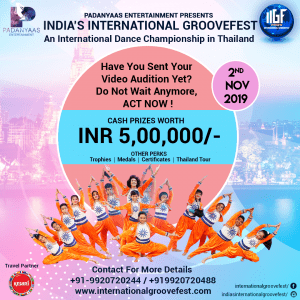 The CID Panorama of Dance Events
a program of the 
International Dance Council – Conseil International de la Danse
CID, UNESCO,  1 rue Miollis,  FR-75732 Paris 15,  France
tel. +33 1 4568 4953     www.CID-world.org